Hello Fairporters,
A brief newsletter to update you all on Fairport's Cropredy Convention 2022.
In our previous newsletter, we announced that Richard Digance can't play his traditional Saturday opening slot at 2022 because he's been booked to perform at the Edinburgh Festival that weekend. We're sure we speak for all of you when we send our heartfelt congratulations to Richard.
---
Seth Lakeman to open Saturday at Cropredy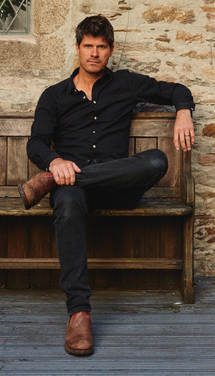 Luckily we've been able to fill the Saturday lunchtime slot with another real Cropredy favourite.
Our special guest Seth Lakeman has played the festival on three previous occasions to great acclaim from you. In particular his barnstorming performance was a highlight of 2019's event so if anyone is guaranteed to get Saturday off to a flying start, it's Seth.
Seth's set will no doubt feature many of the new songs from his newly-released studio album Make Your Mark. The songs were written during the pandemic-enforced 18 months off the road. You will find more about the album on Seth's website as well as details of his UK-wide winter tour dates.
You can also check out Seth's brand new single The Higher We Aspire which was filmed recently in Exeter Cathedral.
Fairport's Cropredy Convention will be staged on Thursday 11, Friday 12 and Saturday 13 August 2022 in it's usual location in the beautiful Cherwell valley.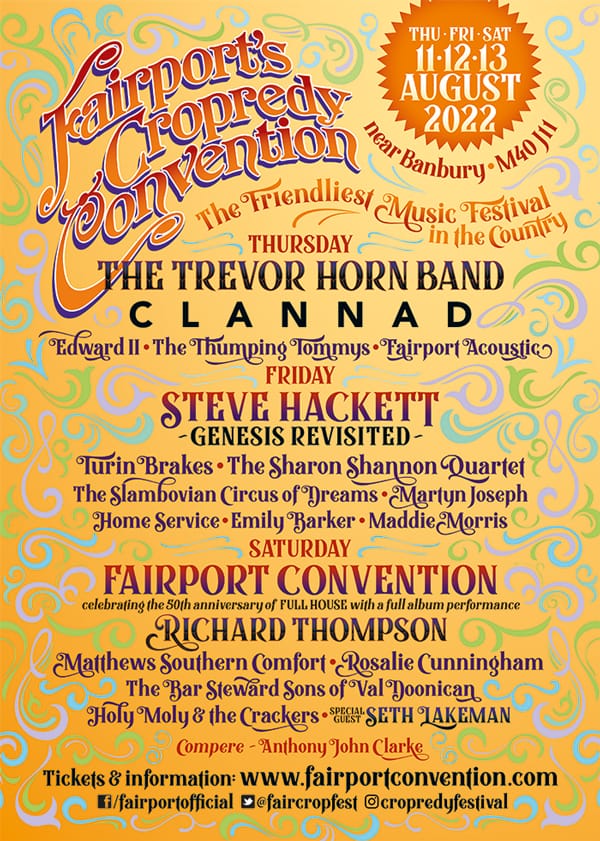 Tickets are on sale and full details are here
---
Cropredy warm-ups
A reminder that our pre- Cropredy warm-up concerts will be held on Monday 8 and Tuesday 9 August 2022 at their new venue, Hook Norton Brewery.
Although we have increased the capacity tickets are already selling strongly so don't delay – buy early to be sure of seeing the show(s).
---
Lastly…
Don't forget we have lots of stocking-fillers for Christmas.
CDs, Capos and t shirts are all available from our online store.
---
Stay safe everyone and we hope to see you very soon.
Love from Simon, Peggy, Ric, Chris and Gerry